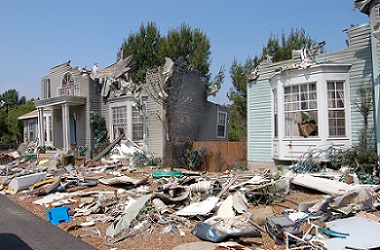 Insurers and brokers are used to helping clients recover from disasters – but what happens when they themselves are hit?
Agility Recovery provides disaster recovery services to thousands of companies across North America – including over 5,000 in the insurance industry, from small independent insurance agents to large agencies, carriers and claims organizations.
Learn more about insurance broker insurance here.
Insurance companies represent approximately 20% of Agility's customer-base – the largest proportion of all the verticals, and some high-profile clients include Arthur J. Gallagher & Co and Gillis, Ellis & Baker, Inc.
Agility's CEO Hyune Hand described the relationship between the insurance industry and Agility as a "natural fit," due to the risk-conscious nature of the industry.
The firm has close relationships with a number of associations in Canada, such as the Insurance Brokers Association of Ontario (IBAO) and Insurance Brokers Association of New Brunswick (IBANB), and was endorsed by The Independent Insurance Agents & Brokers of America (Big "I") in 2010.
"It lends naturally because insurers – from carriers, to brokers and agents, the whole continuum – they have innate understanding of risk and of the value Agility solutions can deliver for insurance professionals serving customers during times of crisis," Hand told Insurance Business.
In the modern world, consumer expectation is higher and those in the insurance industry in particular, are expected to be available immediately in a customer's time of need.
"If you think just from a consumer perspective, when you call a business, you expect them to be operating 24/7," Hand said.
"The digital world makes you continue to operate – so this notion that because there was some kind of a flood or fire, or an event, and the business is not open, that's somewhat substandard these days."
This week, the company launched ReadyComplete, its new bundle of disaster recovery services which extends its network of available office spaces to 3,200 global locations – aiming to give customers an occupancy-ready office within a short drive of their current location.
"Companies are adapting more and realising there's a strategic aspect of client, brand protection in having this kind of discipline in their realm of responsibility," Hand said.
http://www.insurancebusinessmag.com/ca/news/environmental/who-helps-insurers-recover-from-disaster-60437.aspx